A Case for Stocking Up Now on Used Vehicle Inventory?
For much of the past several months, I've advocated that dealers take a cautious approach to the way they replenish their used vehicle inventories. Last week, I shared how dealers should cross-check their rolling 30-day and 14-day totals of retail sales to determine how many vehicles they really need.
My guidance is rooted in a belief that dealers don't want to be caught with too much inventory if the market suddenly stalls, or even stops, like it did in the early stages of the COVID-19 pandemic. Thankfully, for much of the past four-plus months, the market has remained strong and, even now, dealers can pretty much retail whatever they choose to bring into their retail inventories.
But these current conditions, and some emerging data and circumstances, lead me to a very important two-part question: Could we, in fact, see a surge in retail demand for used vehicles in the coming weeks and, if so, wouldn't now be the right time to stock up in anticipation of another round of strong retail demand?
Let's examine both parts of the question.
The Historical Case for a Retail Surge
Every year, a remarkable thing happens on the day federal tax return checks begin to arrive in mailboxes and bank accounts across the country. On the day these payments arrive, dealers see a spike in new and used vehicle sales. It's uncannily like clockwork.
Of course, this isn't news to dealers. Across the country, every dealer preps for the tax-time selling season. We know when the payments arrive, we'll see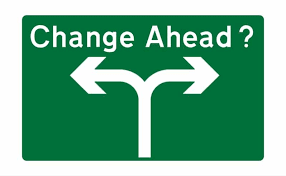 customers online and in showrooms.
This same dynamic played out this year on April 15, the day the first federal stimulus checks of $1,200 per individual began to boost household budgets. Across the country, we saw a spike in vehicle sales that only got better as the spring turned to summer, a dynamic buoyed by the ongoing weekly $600 bonus payments sent to those who lost their jobs or work during the pandemic.
With this backdrop, we have good reason to believe that a second round of stimulus checks and bonus payments, which Congress and President have yet to formally define, will produce a similar lift in retail sales. While we don't yet know when any additional federal stimulus or bonus payments might arrive, we know two things that appear likely to occur if/when they do:
Roughly 8 percent of consumers say they'll spend the stimulus money they receive on a vehicle purchase. This insight comes from an ongoing Cox Automotive survey of consumers amid the pandemic. Interestingly, when Cox polled consumers about how they might use the federal money they would receive in April, the same percentage—8 percent—said they would apply the proceeds to a vehicle purchase.
The federal government expects to make the payments fairly quickly once Congress and the President formally approve them. We can already see some estimates that U.S. households will see payments by the end of next month if the approvals come when business resumes in Congress after Labor Day.
The Cost-Minded Case for Stocking Up
When dealers returned the auction in force to Manheim auctions this past spring, there was a good supply of available inventory—roughly 500,000 vehicles. Today, Manheim auctions have roughly half that number available for sale.
Despite a recent cooling in auction activity, wholesale prices remain high. Manheim data shows that wholesale vehicles are selling at or above Manheim Market Report (MMR) values—a dynamic that's been consistent for much of the past several weeks.
Not so long ago, I was among those who thought that wholesale values would diminish when rental companies and other businesses took their existing fleets of vehicles to auction. To date, this influx of supply hasn't occurred, and analysts believe it's not likely to occur as rental companies, in particular, plan to run their current fleets longer than they otherwise would.
So what will happen if a retail sales surge arrives in late September, and dealers go back to auctions to get inventory? They'll find a wholesale market with diminished supplies, increased demand and, potentially, even higher wholesale prices than dealers are paying today.
This forecast suggests that the current moment might make for a good opportunity to acquire additional inventory if you can, in anticipation of a retail sales surge.
I want to make it crystal-clear that I'm not advocating or recommending that dealers go out and acquire more inventory than they currently need in anticipation of a sales surge in the weeks ahead. I'm still the same, conservative-oriented person I was before the pandemic. I wouldn't have the guts to make such a speculative play.
But I can see and understand why some dealers will take this exact course. The current signs, and history, suggest a decision to stock up today may well be a boon for business as they head into the fall.
Of course, this stock-up strategy faces some risks.
The stimulus checks/payments may not come to fruition. I highly doubt this will happen in an election year, but it's important to call out the possibility. Similarly, we could see a resurgence in COVID-19 infections as schools get underway and fall arrives in full—something the epidemiologists have been predicting all along. In addition, credit markets may tighten up as restrictions on reporting delinquent payments have eased and credit reports will begin showing the effects of the pandemic on household budgets and spending power.
As a final point, I would add that if a retail surge occurs in the weeks ahead, it probably won't be as robust as the run of retail sales that followed April 15. I think we can all agree that the strength of the retail market this summer has come from the wash-out of pent-up demand that resulted when dealerships across the country shut down during what would otherwise have been one of their busiest periods for retail sales.
Ultimately, it'll be up to every dealer to answer the "should I stock more now?" question for themselves. The answer will rest in whether history repeats itself or doesn't.
The post A Case for Stocking Up Now on Used Vehicle Inventory? appeared first on Dale Pollak.