Access: Innovation Day 2: A Few Challenges Growth-Minded Dealers Face
It was fitting that buy/sell expert Erin Kerrigan of Kerrigan Advisors closed Access: Innovation with a detailed, holistic rundown of current buy/sell activity.
I say that because it seemed like a majority of dealers at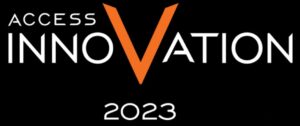 Access: Innovation are in active acquisition mode. You could tell their interest from the questions they served during Kerrigan's Q&A:
What can you tell us about Blue Sky multiples for independent used vehicle dealerships? "They tend to trade in 3x multiples," Kerrigan says. Often, the transactions are unique to individual buyers and sellers, and the former's view of where they can take the business—factors that make specific benchmarks difficult to offer.
How should I work with a seller of a franchise store that under-performed and lost money prior to the pandemic, and then achieved $1 million in net profit in 2022, and now wants the latest earnings to serve as the basis for Blue Sky? "Buyers are not paying off prior earnings," Kerrigan says. Instead, they're applying formulas to determine the future earnings of a business. She added that if a deal's going to go, sellers with unrealistic expectations need to get real, or potential buyers will look elsewhere.
How much is the impact of EVs on future service business factored into buyer projections? Kerrigan says the question hasn't yet come up during buy/sell deals. She noted that the higher-than-ever average age of vehicles in operation signals future service work for franchise dealers. But Kerrigan balanced this reality with the fact that franchise dealers often don't service 12- and 13-year-old vehicles.
More broadly, Kerrigan expects the buy/sell market to remain buoyant as dealership earnings continue to outperform other investment options. The current year is on track to be a record—both in terms of the overall number of deals and the relative size of deals. Smaller dealer groups are driving the activity as they recognize that future success will depend on scale, and they have the cash to finance the purchases and avoid the current high-interest loan environment.
I was not surprised to hear that some OEMs are weighing down buy/sell deal-making in two ways. First, they're either being very selective and strict about who they'll allow to take over their franchises. Second, their efforts to apply agency model principles, and enact facility/operational mandates, across their dealer networks give some buyers great pause, resulting in lower Blue Sky outcomes for sellers. The cumulative effect means buy/sell deals now take 60-90 days to close, Kerrigan says.
During Access: Innovation, I had multiple conversations with dealers who have been acquiring stores. The discussions often focused on the challenges they face as they bring new stores, with distinct performance and personalities, into their fold:
Standardizing process and strategy: I operated a Cadillac store and never faced the challenge of trying to get managers across multiple stores to standardize how they price, appraise and acquire vehicles. It's a balancing act, and I was gratified to hear that dealers understand how Variable Management and ProfitTime GPS help dealers optimize their processes by aligning them to strategic goals, which can vary by rooftop.
Getting the team right in place. The operations director of a Southeast group shared that it's taken six months longer than expected to staff three stores the group acquired in the past year. "We made mistakes on both fronts—hiring and firing the wrong people," he says. The experience has become a lesson learned wherein the group's spent time to fully define the personality characteristics and past experience that fits for key positions.
Paying the right price for property. The post-pandemic years have been marked by a significant drop in the value of commercial property since mid-2022. A dealer's real estate is often one of their most valuable assets, Kerrian says. The decline in value is a factor driving some dealers to sell while Blue Sky multiples remain at robust levels.
All in all, this year's Access: Innovation will go down for me as one to remember. Collectively, we raised more than $259,375 for the Juvenile Diabetes Research Foundation. We also achieved our goal of giving dealers best practices, ideas and insights to make their businesses better.
My thanks to Cox Automotive for underwriting Access: Innovation and my sincere gratitude and thanks to everyone who attended. Safe travels home!
The post Access: Innovation Day 2: A Few Challenges Growth-Minded Dealers Face appeared first on Dale Pollak.