Putting Eyes on Your "Sight Unseen" Sourcing Opportunities
In my day as a dealer, we didn't have customers calling or e-mailing the dealership to ask for a value on their vehicle to sell or trade it.
Such inquiries happened, of course, but it was far more common that a "sight unseen" appraisal came from another dealer who had a vehicle they didn't want to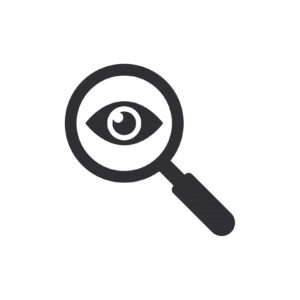 retail and thought we might be interested in owning it.
Today, things are different. It's far less common for dealers to ring a dealer down the street about a vehicle and far more common for consumers/past customers to ask you to put a value on their vehicle without seeing it. The dynamic has changed thanks to used vehicle retailers like CarMax, Carvana and Vroom who have made putting values on vehicles they haven't seen a regular feature of how they do business.
The challenge for private dealers in this environment is how best to handle the incoming customer inquiries and, in turn, how to turn these opportunities into a more consistent and reliable source of inventory for your used vehicle department.
I've landed on "sight unseen" appraisals of late as I've been working with dealers on best practices to go beyond trade-ins and auctions for inventory. The work has led me to recognize that in this era of consumers seeking out two or three valuations before they choose to sell or trade their vehicle, dealers are often missing the boat. In many cases, because they can't see the car in front of them and/or they don't think a customer's all that serious, they either provide a low-ball value or ignore the inquiry altogether. Next, if you look at the win rate on sight unseen appraisals at many stores, neither of these approaches seems to be working.
To help, I've distilled best practices from dealers and vAuto Performance Managers to help dealers do a better job managing the customer inquiries about their vehicle's value:
Avoid giving customers a valuation number right away. "It's the biggest mistake I see," says vAuto Performance Manager Kevin Stearns. "Unless your number's in the range the consumer expects, which it usually isn't, the customer's going to go somewhere else." A better approach: Engage the customer right away, expressing your earnest interest in acquiring the vehicle and asking them to provide more detail about the vehicle's condition through a third-party valuation tool like Kelley Blue Book Instant Cash Offer. It's important to convey that you'll often pay more than the valuation they get from the third-party source, provided the vehicle lives up to the condition assessment the customer completes.
Keep the conversation focused on the vehicle value/acquisition. It's a best practice to separate the valuation and potential purchase or trade of a customer's vehicle from your desire to sell them a new or used vehicle. Why? Because today's customers are wary of dealer pitches to purchase a vehicle unless or until they convey that's their goal. Even if you know they intend to purchase a vehicle and trade in their existing car, you'll stand a better chance of capturing their business if you keep the transactions separate.
Appraise the vehicle in person with the customer. Once the customer completes and submits their condition assessment, you'll want to appraise the vehicle with the customer, ideally at your dealership, or a location the customer prefers. It should be a collaborative, friendly effort where your intent is to affirm the accuracy of the vehicle's condition the customer captured. In most cases I'm told, the customer will likely overstate the vehicle's condition, giving you the opportunity to explain why the vehicle's condition, and related reconditioning cost, results in a different valuation than the third-party figure the customer received. Dealers who use KBB ICO tell me that, in many instances, they are still able to bring in the vehicle for a higher value than the KBB figure (roughly $1,000). On the flip side, if the vehicle's in far worse shape than the customer indicated, and you can only offer less than the third-party's valuation, it's important for the customer to understand the difference owes to the accuracy of their assessment and the third-party's initial valuation.
Follow up with every customer after they say "no." Some recent stats from Kelley Blue Book Instant Cash Offer suggest that dealers have more opportunity than they think to follow up with customers who get an initial offer and don't respond or say "no." They are: 89 percent of KBB ICO-related inquiries close after the initial seven-day offer expiration date, 58 percent of dealers believe it takes consumers three weeks to transact and 64 percent of consumers say the timeline's a month or more.
To be sure, such best practices require more concerted effort from dealers than simply sharing a low-ball number and hoping for the best. But I'm told that, when dealers follow the best practices with intent and purpose, they'll find that roughly six out of 10 consumers will participate in the in-person appraisal, and half of the people that go through the appraisal process eventually do business with the dealers who took care of them.
Finally, among ProfitTime GPS dealers, we tend to see the vehicles enter dealer inventories as Silver and Gold vehicles—cars with solid money-making potential. This outcome suggests there's opportunity in your sight-unseen sourcing channel to pursue.
The post Putting Eyes on Your "Sight Unseen" Sourcing Opportunities appeared first on Dale Pollak.