Why It's Time To Tighten Up and Be Ready in Used Vehicles
Two things occurred in the past week that prompt this call for dealers to be ready for a rougher run in used vehicles for the remainder of the year than many, including me, have expected.
The first thing arrived last Friday. That's when Federal Reserve Chairman Jerome Powell gave a speech at an economic forum in Jackson Hole, WY. Powell made it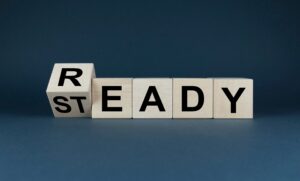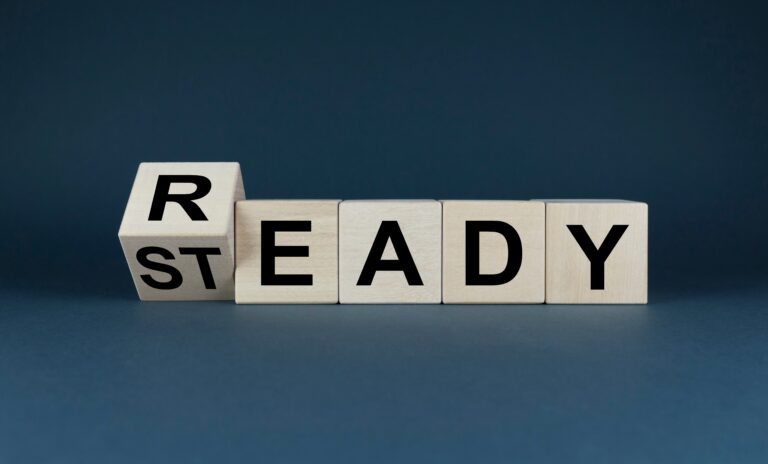 clear that the Federal Reserve plans to "forcefully" do what it believes it must to curb rising inflation. Analysts took Powell's comment as a signal that we should expect additional interest rate increases in September and October.
Investors in the stock market apparently didn't like Powell's message. The rally that arrived during the summer appears to have effectively ended with Powell's speech. Some investors thought the Federal Reserve wouldn't be as aggressive as Powell suggested about imminent interest rate increase.
But here's what gives me pause about the prospect of additional interest rate increases in the coming months. In his speech, Powell acknowledged the pain such moves might bring to the broader economy and the ability/desire of consumers to buy used vehicles:
"Restoring price stability will take some time and requires using our tools forcefully to bring demand and supply into better balance. Reducing inflation is likely to require a sustained period of below-trend growth. Moreover, there will very likely be some softening of labor market conditions. While higher interest rates, slower growth, and softer labor market conditions will bring down inflation, they will also bring some pain to households and businesses. These are the unfortunate costs of reducing inflation. But a failure to restore price stability would mean far greater pain."
The second thing that raises concern about the near-term future of the used vehicle market comes from the market itself. For the past several weeks, we've seen higher-than-normal rates of depreciation in used vehicle values. In fact, the depreciation rates we're seeing now are more in line with those that arrive in October to December. The dynamic begs a question: If it's like October right now, where will depreciation be when October arrives?
Unfortunately, none of us has a crystal ball. We also know that retail demand, while softer than a year ago, has proven resilient over the course of the current year. Total used vehicle sales could end the year higher than last year.
But the current market dynamics suggest that even if consumers continue to buy used vehicles, dealers will likely see additional pressure on their ability to make the kind of gross profits they've enjoyed. In fact, we're already seeing distress signs in dealer inventories. Aged units, and the percentages of vehicles the ProfitTime GPS solution classifies as most-risky (e.g., the Bronze cars), are both on the rise.
In my view, Powell's speech and the current state of used vehicle depreciation serve as signals. That is, they suggest that now's the time for dealers to prepare for what may be a tougher stretch in used vehicles and get back to the basics of managing inventory investments with discipline, process and accountability.
In this light, I've been advising dealers on two fronts.
Stocking: Dealers currently have about 10 percent more inventory than they did a year ago, when sales were roughly 10 percent higher. If current rates of depreciation persist, and retail sales don't pick up or decline further, dealers will likely see a return to the retail net profit losses that were prevalent in the months and years prior to the COVID-19 pandemic. My recommendation is that dealers right-size their inventories right now. Get clean and lean before conditions get worse. From a stocking perspective, dealers should strive to balance the number of vehicles they have in stock to their rolling 30-day total of retail sales. This more disciplined inventory position ensures that, if the market picks up, you're in a position to step up. And, if the market diminishes, you're not burdened by an out-size number of vehicles that aren't selling.
Pricing: If there's one area of used vehicle operations where discipline, process and accountability has gone out the window during the past two-plus years, it would be used vehicle pricing. To be sure, if wholesale and retail prices are both on the rise, pricing discipline can seem unnecessary, even quaint. But this favorable combination is no longer in play. Wholesale depreciation is here, and we're starting to see some acceleration in falling retail prices. Overall, the retail changes are nascent and scant. Retail prices hadn't declined much at all until the past two weeks, when they dipped .01 percent and .03 percent. The big take-away here is that retail prices have begun to move, and they appear to be heading in the same direction as the wholesale market. The implication? If you're not paying close attention to each vehicle's pricing position, there could be some sizable discounting (and diminished gross) as the fall unfolds.
The current conditions call to mind a line Brian Benstock, vice president of Paragon Honda and Paragon Acura of Woodside, NY, has shared over the years: "The time to fix your roof isn't when it's raining."
The post Why It's Time To Tighten Up and Be Ready in Used Vehicles appeared first on Dale Pollak.