Independent Dealer Realizes His Car Business Dream
It's been a bit of a dream come true for independent dealer Dan Oakes in Kansas City.
In 2010, Oakes acted on his curiosity and interest in the car business. His job as an energy trader provided the capital and time to open a small independent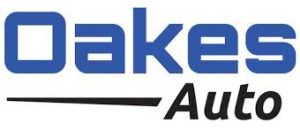 dealership, Oakes Auto.
The business grew by baby steps—a few cars sold each month, then a few more, and then some more.
By 2013, Oakes was selling about 60 units a month from a 100-car inventory.
"That's when I quit my trading job," Oakes says. "And I haven't looked back."
Today, Oakes' business retails about 200 vehicles a month. It's been recognized as one of the Kansas City area's fastest-growing operations. The growth has also helped Oakes turn another dream into reality—to become a franchise dealer.
About two years ago, Oakes acquired a shuttered Toyota store to expand his sales operation and launch his own reconditioning/service department. The expansion drove additional sales and profit growth that gave Oakes the ability to apply for, and get awarded, a Mitsubishi franchise.
"I knew we could probably get Mitsubishi," he says. "We started working on that right after purchasing the property."
Oakes, who's now looking to take over a second franchise dealership, credits vAuto Provision and the Velocity Method of Management as key factors behind his budding car business success story.
Initially, Oakes signed up for Provision to bring more market data-based, rather than gut-based, decision-making to his pricing decisions.
"Back then, I would notice that I could drop the price of a car that got old on me by $500," Oakes says. "Then, two or three leads would come in. I thought, 'that's strange. Why didn't they come in before I took the $500 off?' That's when I started understanding the market's sensitivity to pricing."
With a sharper, more market data-driven approach to pricing, Oakes sold more cars.
The data also shed light on other areas of Oakes' business that were crimping his sales and profit potential:
Age management: Like a lot of independent dealers, Oakes struggled with inventory age. He'd look at a vehicle every couple of weeks and think it's OK. After a few more weeks, he had a troubled, 50- to 60-day-old unit.
"With Provision, you can see if cars are sick or blind to the market," he says. "If they're not getting any VDP conversions, or the leads aren't coming to the CRM, you can see in about two weeks if the car's in trouble. You don't have to wait 60 days, and the car's full-blown sick, to realize it needs some attention."
Buying inventory: As an independent dealer, Oakes knew his niche—cars that were a bit rare, and wouldn't run up against the certified pre-owned and off-lease units available at franchise dealers. "I was a decent buyer, but it was still a little bit of a guessing game," he says.
The gambles and guesses have largely gone away. "With Provision, we have all the data right in front of us to make better buying decisions," Oakes says.
There's another element to Oakes' story that he considers essential for any dealer to be successful in today's retail used vehicle environment—trusting that market data helps you make better decisions and consistently using the data when you make them.
"If you're an independent dealer, used cars are the only way you're making money," Oakes says. "You have to be selling used cars. We designed and focused our entire operation around Provision and Velocity—move them fast and reload."
The post Independent Dealer Realizes His Car Business Dream appeared first on Dale Pollak.