START BUILDING A BETTER MIX
The Provisioning tool identifies the best vehicles for your live market and tells you exactly how to add them to your franchised inventory on the money. With access to vAuto's industry-leading live market data, it's easy to build a more precise inventory, sell more cars and generate more profit.
Provision's Tools for Franchise Dealers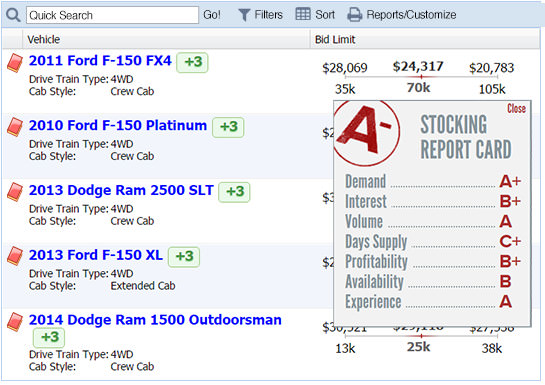 Know what to buy
Using the industry's most comprehensive live market data, the Provisioning tool analyzes consumer behavior to create personalized stocking recommendations based on your retail strategy. Provisioning's patented letter grade feature automatically factors in demand, buyer interest, availability and more to find the best additions to your used vehicle inventory. If a car earns a good grade, it's a good buy for you.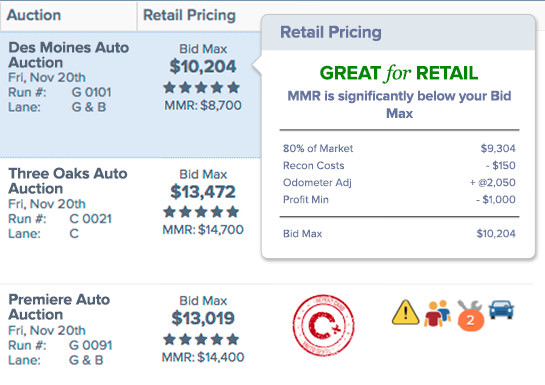 Know what to pay
Spot your market's perfect vehicles at a glance. Provisioning assesses available used vehicles in your market by profitability, factoring in expenses, competitive pricing data and your profit objectives, and rates them from one to five stars. The higher the star count, the better the buy. And when it's time to buy, you'll know exactly how high you can bid and still come out on top.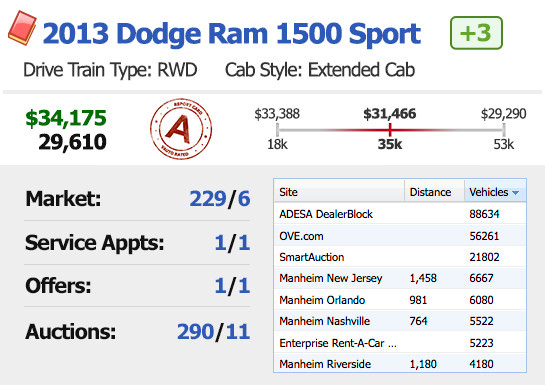 Know where to find it
Instantly filter almost 300,000 vehicles available nationwide to find the perfect buys for your dealership, wherever they are: at auction, in service bays, on Trade-In Marketplace, with private parties, at wholesale or in the retail market.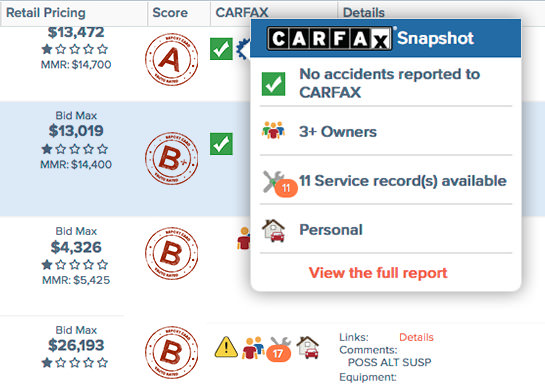 Know the cars
Through exclusive integration with CARFAX®, easily dive deep into your vehicle of choice to identify the best buys for your dealership — and spot problem vehicles before you buy them. From accident reports to complete service records, everything you need to know about every vehicle is right at your fingertips.

Find the Right Cars at the Right Price
Kelley Blue Book® Instant Cash Offer integrates seamlessly with Provision, allowing you to see a full list of offers alongside your Provision data to quickly identify which vehicles match your inventory needs. Connect with transaction-ready car shoppers on Autotrader and KBB.com who are ready to trade in their vehicle and ride away in one of yours.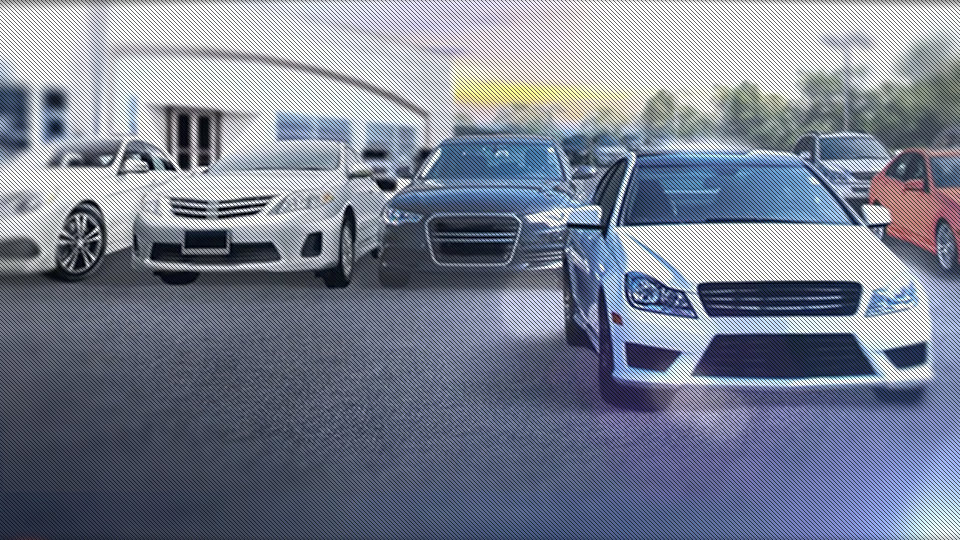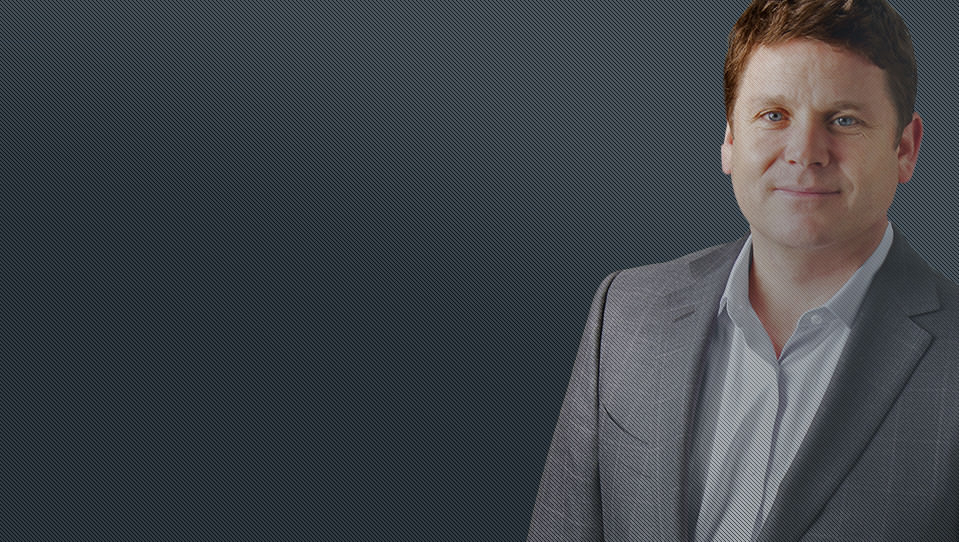 "With vAuto's Provision, my inventory meets customer demand."
Shaun Del Grande, Del Grande Dealer Group