CHANGE HOW YOU MEASURE VEHICLE PROFIT POTENTIAL
ProfitTime® GPS is a new method of management that is helping the best dealers increase profitability. It's a shift in focus from the number of days you hold a vehicle to the profit potential each vehicle holds. It's a new metric that gives you a clear view into a vehicle's profit potential from Day One. When you start making decisions with ProfitTime GPS, you can get your turn and total gross back in balance, sell more volume and make more money.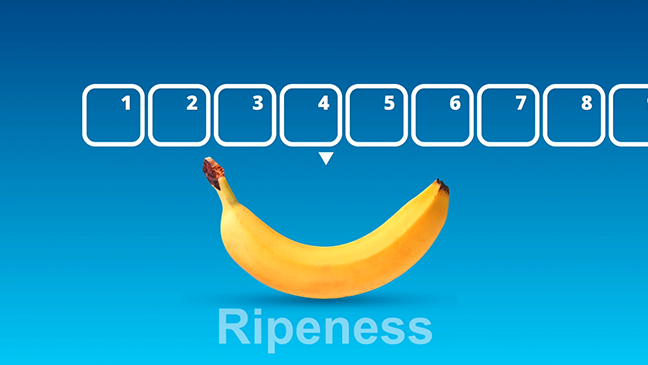 The new method
Margin compression is causing total gross to move downward in a way that even faster turns simply cannot overcome. To address this, the vAuto team rethought the role of the calendar in used vehicle sales. And what they discovered is that time on the lot is no longer a sufficient way to determine a car's profit potential.
Watch the video to learn more.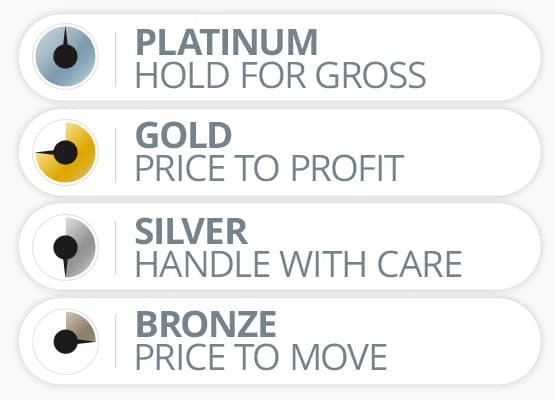 Know every vehicle's profit potential
ProfitTime GPS assigns every car a value: Platinum, Gold, Silver or Bronze. These scores help you determine how quickly you need to sell each vehicle to optimize your gross, sales volume and turn.
These values indicate the vehicles that offer the greatest profit potential, and allow you more time to earn it. They also identify the vehicles with the least profit potential that need to retail quickly.
Watch the video to learn more.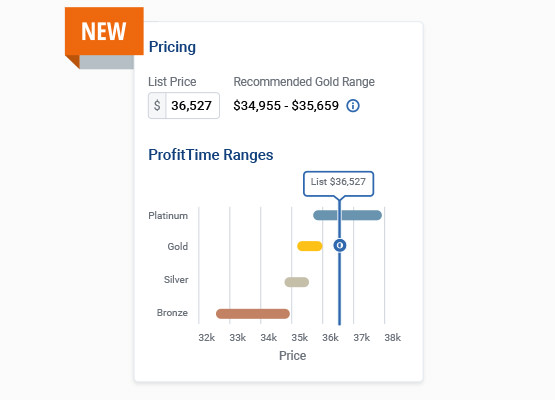 See more profit on every vehicle
ProfitTime GPS assigns at-a-glance pricing guidance that identifies the ideal balance between turn and gross on every vehicle based on the ProfitTime GPS metal values. Real-time updates to the recommendations ensure the price always reflects the investment value no matter how the market moves.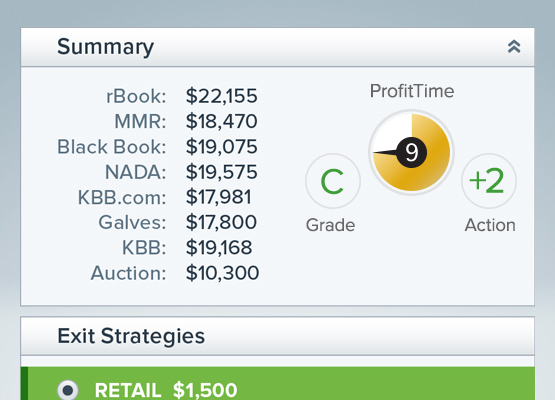 Know when to hold onto a vehicle — and when to move it
ProfitTime GPS signals profit potential when you take the car in, and it allows you to determine if this is a car to hold onto or one to move quickly off your lot. This helps you know what to pay for the car to maximize its retail profit potential.
Get more context for better acquisition decisions
Provision® is already helping dealers manage their inventory against critical metrics like what inventory your market demands through the Stocking Grade, and what mix of vehicles works best for your inventory through the Strategy Action. Now ProfitTime GPS shows the potential money you can make on the car. This creates a trifecta of metrics that guides decision-making to maximize gross profits and sales.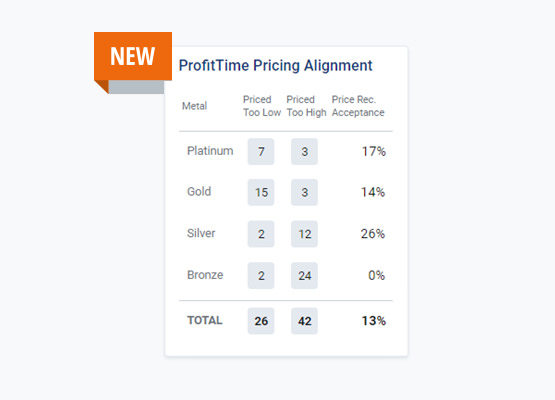 Align your pricing with ease
ProfitTime GPS pricing alignment shows you how closely (or not) you're aligned with ProfitTime pricing guidance across your entire lot. All your inventory is displayed by metal categories with "too high" or "two low" values for each, so you can immediately see where changes are needed and either price to move or adjust upward to keep from leaving money on the table.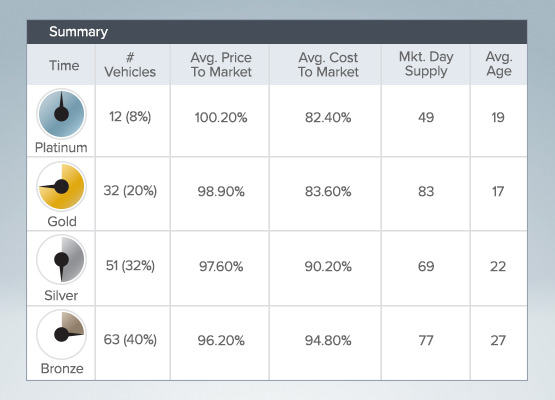 See the true value of your inventory
A new "ProfitTime Report" page offers a view of your inventory broken down by the four ProfitTime categories. This organization helps you manage your whole inventory according to the truest measure of each vehicle's profit potential.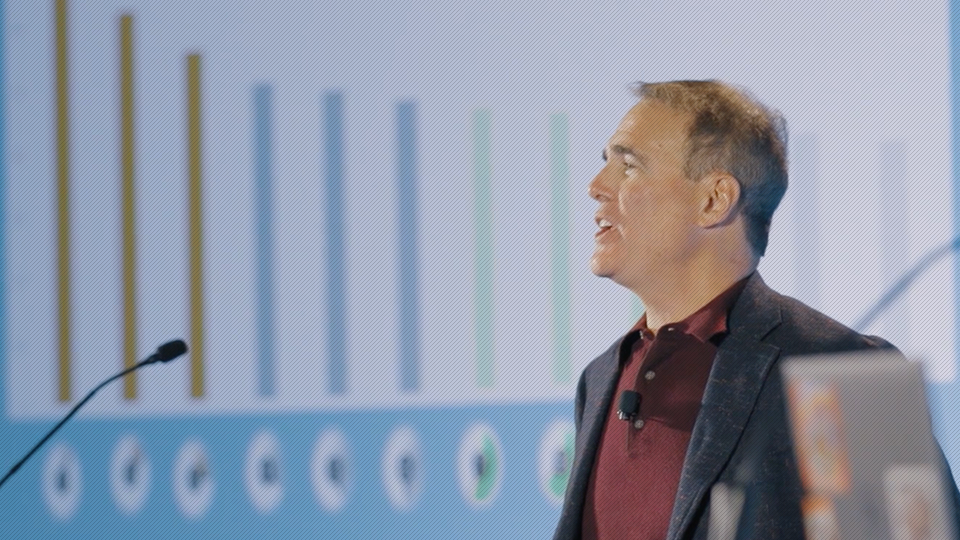 Hear Dale Pollak speak about the moment he discovered it was time for ProfitTime.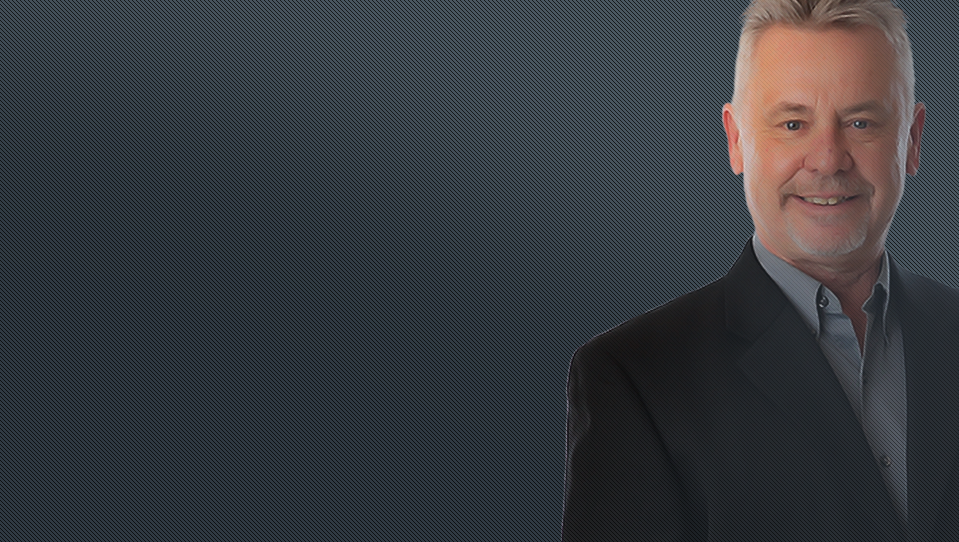 "If Velocity® was an eye-opener, ProfitTime is a mind-blower."
James Mason, Steven Toyota
Related profittime GPS resources
OTHER FRANCHISE DEALERSHIP SOFTWARE
Conquest™: New car inventory management, pricing and merchandising software.
Stockwave: Wholesale vehicle sourcing software.