PRICE FOR YOUR BUYERS. PRICE FOR PROFIT.
Say goodbye to one-size-fits-all used vehicle pricing, and hello to dynamic, market-based pricing from vAuto. The pricing module gives franchise used car dealers the tools and live market insight to find the sweet spot between competitive pricing and maximum profit.
Provision's Tools for Franchise Dealers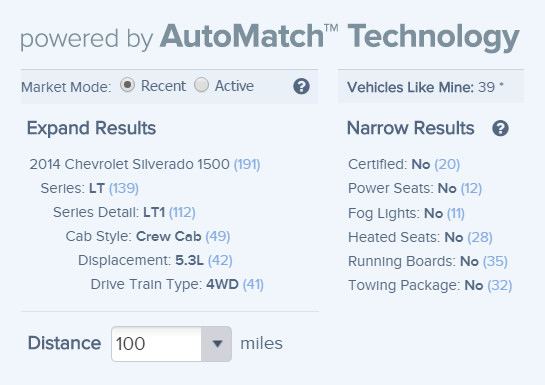 AutoMatch™ Technology
Find the perfect price for your vehicle, your vehicle equipment and your market. vAuto's AutoMatch Technology lets you compare every vehicle against identically equipped vehicles in your market, so you can price with your competition in mind.
Market-based pricing
Use vAuto's gauge page to find the perfect price for every vehicle on your lot. Identify your competitive threshold with Provision's Price Rank, which compares your prices to similar vehicles in your market. Dive deeper by consulting your vRank, determining how specific equipment and options affect your competitiveness. And locate your pricing sweet spot with your vMax score, naming the perfect price for your turn or profit objectives without losing showroom traffic.
Competitive sets
Study your competition before you name your price. Provision® lets you create a competitive set of real comparable vehicles, down to the equipment level, and filters your search according to location. It's easy to see how competing cars in your market are priced, and how quickly they turn.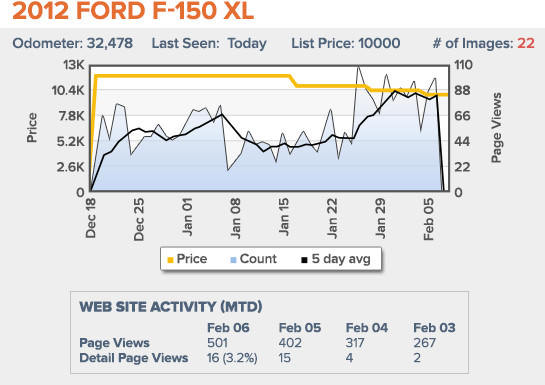 Performance evaluation
Provision's performance dashboard gives you an interactive dashboard of each vehicle's current position in your live market compared to identically equipped vehicles. You can monitor online consumer activity, including SDPs and VDPs, to evaluate how well your listings are performing and make adjustments accordingly.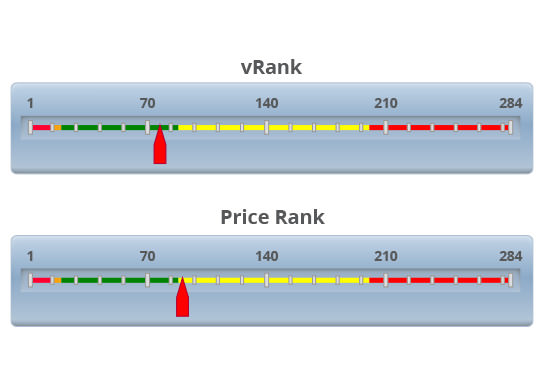 vRank
Always know how your prices stack up against the competition. vAuto displays the vRank of every used vehicle in your inventory, telling you its competitive position against identical vehicles in your live market. Your vRank goes beyond price to assess your vehicle based on more detailed factors, like equipment level and odometer reading. When the market changes, you'll know when — and how — to change your pricing in order to stay profitable and competitive.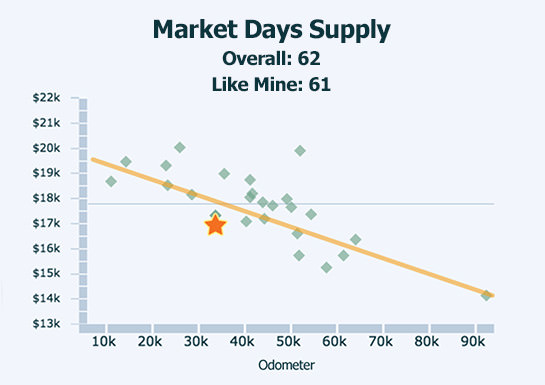 Live market calibration
Check your live market days supply to know how fast your car will sell based on market demand and your current pricing strategy. You can also view your ROI position on a daily basis and receive alerts about key market changes, so you can identify and make adjustments to problem vehicles.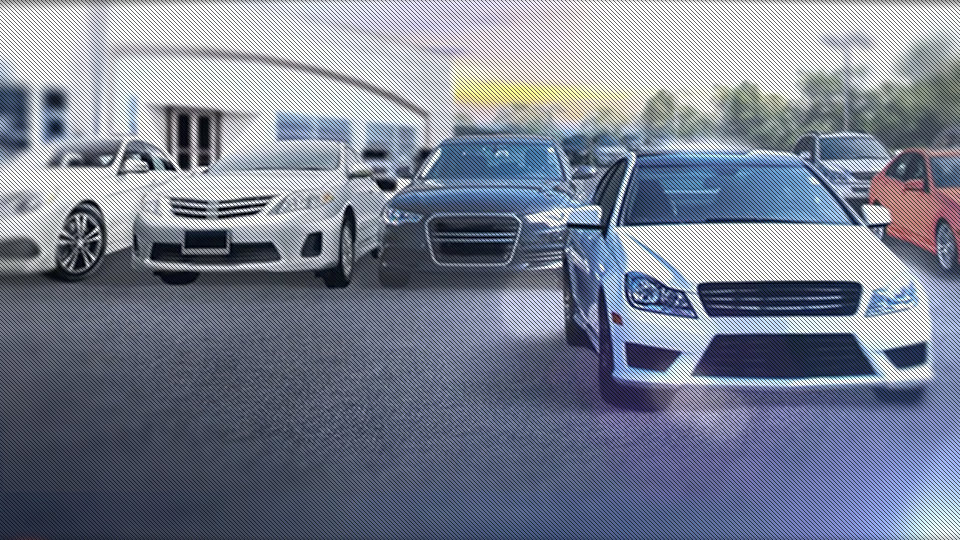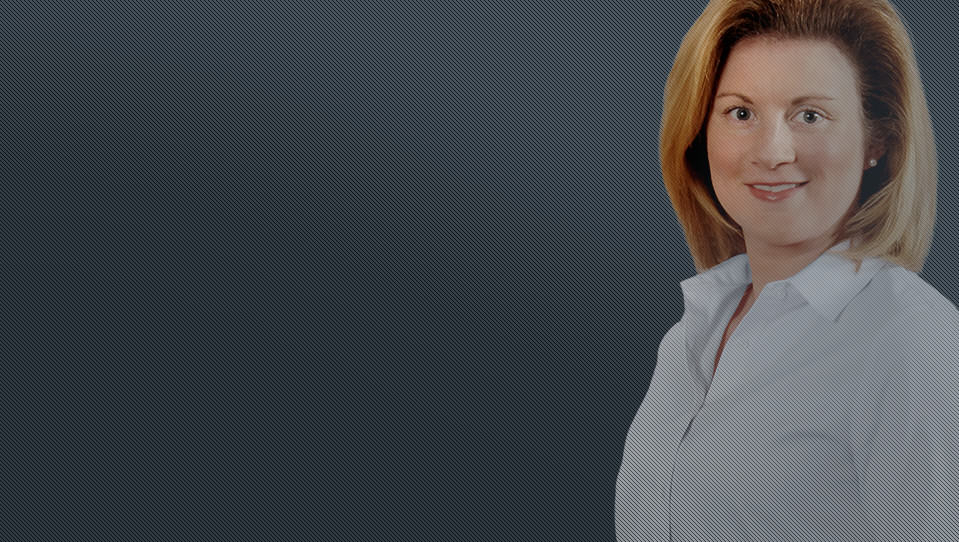 "The game has changed. vAuto's Provision keeps us on top."
Alison Spitzer, Spitzer Automotive Group