DON'T SETTLE FOR LESS THAN THE PERFECT LISTING
Use the Merchandising tool to create compelling, accurate used vehicle listings that drive more web traffic — and more customers to your showroom. Monitor, assess and update listings for every vehicle in your franchise inventory across all third-party sites, all in one place.
Provision's Tools for Franchise Dealers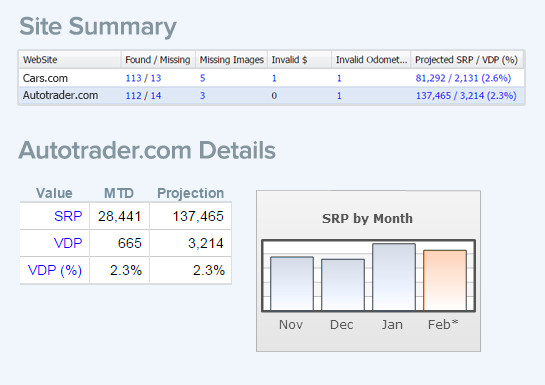 Virtual view
See your listings on third-party sites — and how well they're performing — in real time. Your search results pages (SRPs) reveal how many times a listing appears in online searches, while vehicle detail pages (VDPs) let you know how many times consumers click to view a complete listing.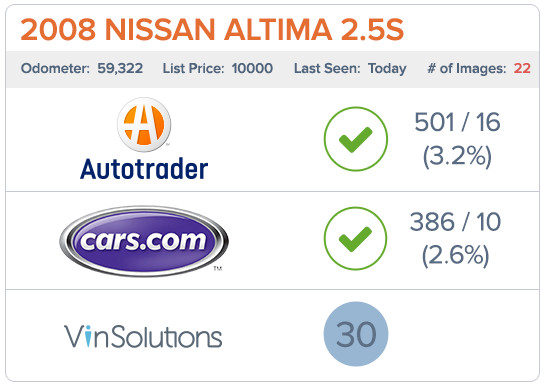 Listing analysis
The Merchandising tool gives you everything you need to seamlessly align your listings to your market. Integrated VinSolutions CRM technology tells you which buyers are looking for a specific used vehicle, so you can list exactly what's in demand right now. All your listings are displayed in one convenient dashboard, letting you quickly review your full inventory across all third-party sites, spot missing or incorrect information, and update subpar listings to maximize click-throughs.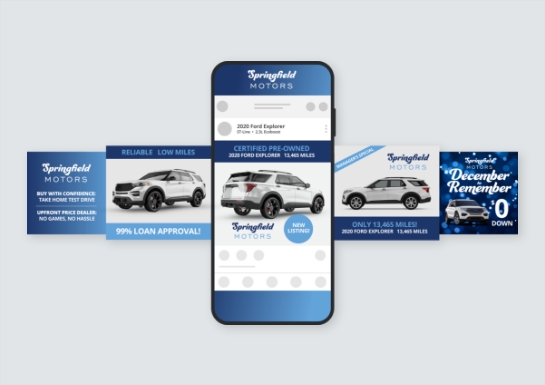 Intelligent Promotion
For most shoppers the media carousel is the first place they click when on the VDP. However, most dealers do little to nothing to "sell" the vehicle or their dealership within the carousel. Intelligent Promotion transforms your VDP carousel experience to engage shoppers and win their business online.
Learn more about Intelligent Promotion >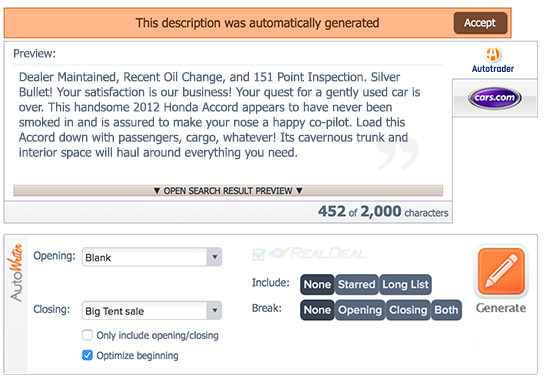 AutoWriter® Technology
Specify the parameters that matter to your market, and Provision® will use customizable templates to instantly generate compelling, complete listings across your inventory. Or, create your own descriptions using keyword suggestions to boost listings' online search performance. Seamlessly push all your listings to any third-party site you choose — and even sync third-party content like reviews.
Photo management
Easily upload and manage photos for every vehicle in your inventory to create listings that catch customers' attention. Every update you make in Provision automatically pushes live to your dealer sites as well as all third-party sites, keeping your online inventory accurate and consistent.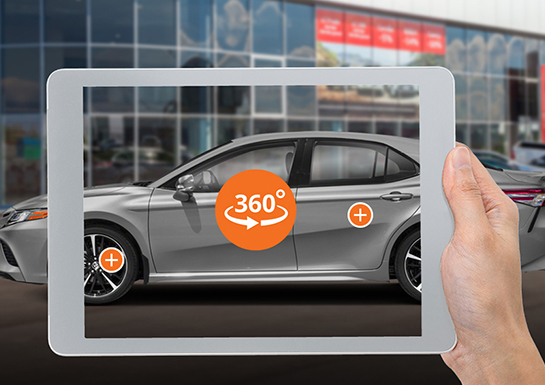 SnapLot 360 Upgrade
Consumer behavior is changing, with shoppers leaning heavily toward a digital buying experience. Deliver the immersive experience that puts car shoppers in the driver's seat. With one lap around the vehicle, you can capture 360-degree spins, photos and videos. SnapLot 360 works seamlessly with your vAuto new and used inventory management systems and existing processes.
Learn more about SnapLot 360 >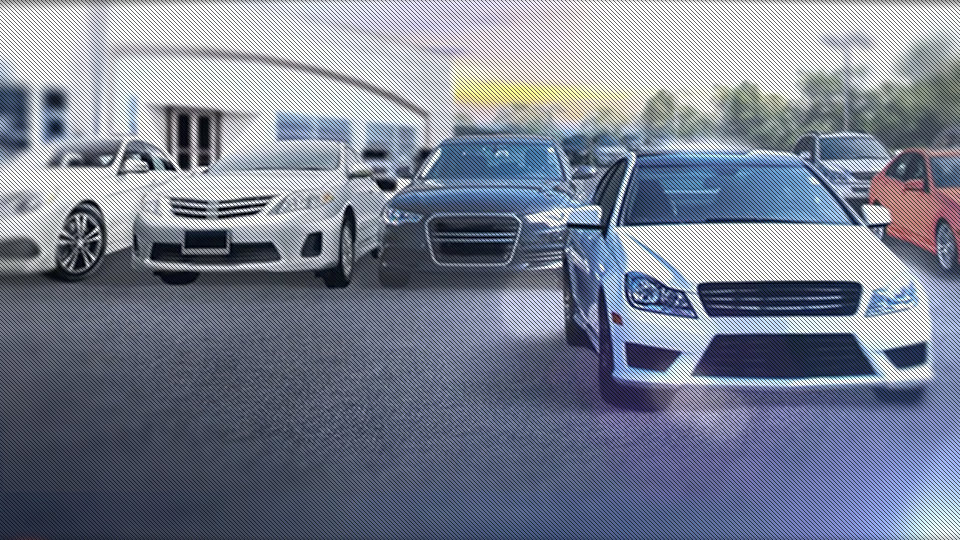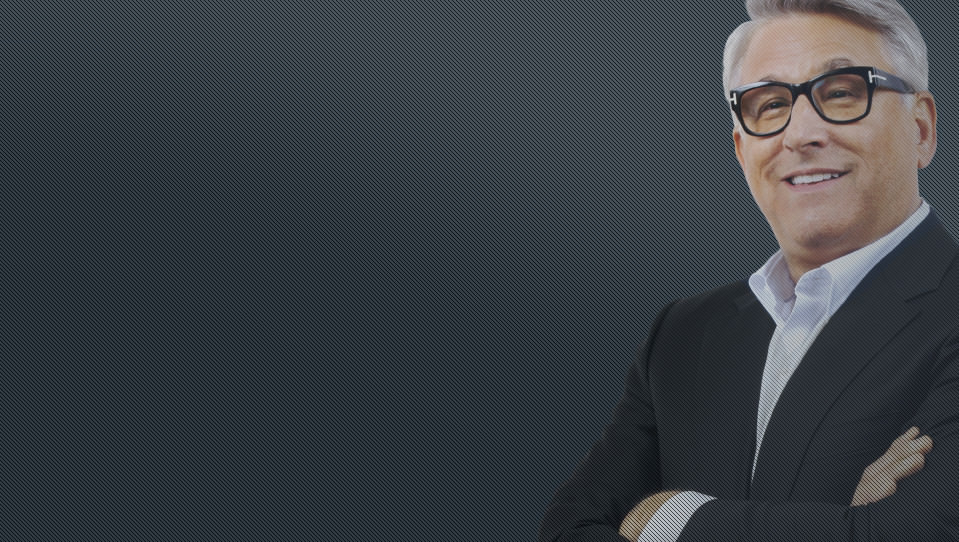 "vAuto's Provision is not an option. It's a necessity."
Ed Tonkin, Ron Tonkin Family of Dealerships