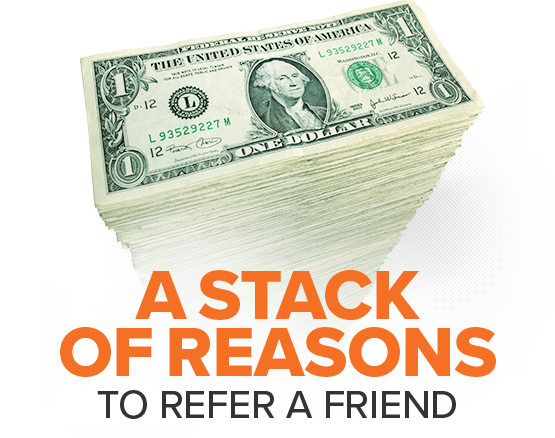 As a vAuto dealer, you know a Live Market View can help make your dealership more profitable. And we're offering another way you can profit: our referral program! If you refer a dealer who could benefit from our products — and if they become a vAuto client — you'll receive a referral bonus as a sign of our appreciation:
Provision® referral: $1,000
Conquest™ referral: $1,000
Stockwave referral: $300
How's that for easy money?
"*" indicates required fields
*Please note the following restrictions:
In the event of duplicate requests, vAuto will pay a referral fee to the first submission.
Dealerships currently in the registration process are not eligible for referrals.
Existing rooftops within a dealership group are not eligible for referral.
Referring individuals cannot be employed by the referred dealership.
Dealerships must be activated within 60 days of the referral date.
Multi-dealership (enterprise) referral fees will be based on rooftop subscriptions.