ProfitTime GPS in Practice: Knowing When It's Right to "Roll the Car"
In my most recent post, I shared how dealers, and used vehicle managers in particular, get antsy about meeting their sales volume targets near the end of the month and discount the vehicles they understand to be the easiest to reduce. As I noted, in many cases, the vehicles are their best investments. The ones ProfitTime GPS designates as Platinum and Gold cars.
But I've also come to realize that the desire to meet monthly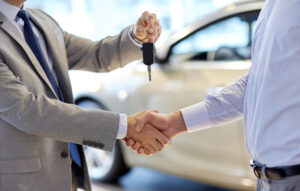 sales targets, and the practice of selling Platinum and Gold cars for less than they could or should command, isn't limited to the end of the month. I came to the realization following several recent conversations with dealers, in one-on-one and 20 Group settings, when we examined the Days to Sell metrics for dealers' Platinum and Gold vehicles, and where their retail sales landed within a particular month.
The analysis revealed that Platinum and Gold vehicles leave dealer inventories all the time for substantially less than the retail prices ProfitTime GPS recommends for the cars. I found that these vehicles were either priced less than their individual price recommendations or they were priced right and someone, often a manager, approved a substantial discount at the desk to sell the car.
When I ask dealers and managers about the dynamic, I hear common refrains: "We don't pass on any deal," or "We do any deal where there's a profit," or "We need to roll the car."
I understand why such decisions happen, particularly in the current market, where used vehicle sales appear to be on the wane and selling a car today seems like the right thing to do.
But I question if decisions to retail Platinum and Gold vehicles for less money really represent the right financial decisions. For example, does it really make sense to roll a Platinum or Gold car for $1,800 in front-end gross when, if you waited because you knew you could, you'll earn the $3,000 gross data science suggests you're likely to get?
To be clear, rolling Platinum and Gold cars for less money isn't always wrong. There are specific circumstances and customers where this decision is the right one. However, the frequency of these deals suggests they're more about a desire to sell a car fast because it's easy.
Herein lies a two-tiered opportunity I've been recommending for dealers:
First, you need to raise awareness with managers and sales associates about the financial potential Platinum and Gold vehicles truly represent for your used vehicle department. That'll help them express the vehicle's true market value with customers. Remember, there's a reason ProfitTime GPS ranks some vehicles as Platinum and Gold, and it's due to their higher market appeal and scarcity, and how right you own them.
Second, you need to exert more in-the-moment discipline when the urge to "roll a car" arrives. Your urgency should always be higher for Silver and Bronze vehicles, rather than Platinum and Gold units, irrespective of where you stand in relation to your monthly sales volume target.
When dealers and managers consistently follow these two principles, your used vehicle sales and profit goals tend to take care of themselves, month after month.
The post ProfitTime GPS in Practice: Knowing When It's Right to "Roll the Car" appeared first on Dale Pollak.