Why Margin Compression May Return in Used Vehicles
While I try to avoid making predictions about the future, recent conversations with industry analysts suggest that market conditions that drove record-setting profitability for dealers in used vehicles may take a darker turn later this year.
The darker turn owes to the relationship between wholesale and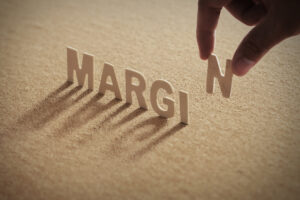 retail prices for used vehicles and where they may be headed in the coming months.
At the current moment, in early February, wholesale values have softened. The softening owes in part to the arrival of inventory from rental car companies, who are now clearing their fleets of higher-mileage, late model vehicles. Not long ago, rental companies were big buyers of used vehicles in the wholesale market, because they needed to put more vehicles in service to meet holiday travel demands. Now, the cars are coming back, with 60,000 to 70,000 miles on the odometers. These vehicles aren't as desirable, and they are depressing values in late model segments.
Wholesale values also softened due to slightly diminished retail demand. Dealers have an average of nearly 50 days worth of inventory currently in stock. Retail sales have been OK, generally speaking, but they are not as strong as they were in January last year. As a result, dealers are not buying as aggressively, at least at auctions, as they have in recent months.
Analysts believe we'll see another rise in wholesale values in the next few weeks as consumers receive their tax refund checks and look to spend the money on used vehicles. Cox Automotive chief economist Jonathan Smoke shared this week that his sources at tax preparation firms suggest the average tax refund will be almost 50 percent higher than it was a year ago, up to $7,200 from $5,000. He and other analysts do not expect any significant increase in available new vehicle supplies in the near future—which suggests consumers who need vehicles will look to used vehicles.
When dealers begin to sense the rising retail demand, they will return to inventory acquisition, which will cause wholesale values, in specific segments if not across the board, to increase. Analysts also believe that, as the spring selling season gets underway, rental car companies will need inventory, and they'll also return to the wholesale market to purchase used vehicles.
But while we expect wholesale values to increase in the weeks and months ahead, analysts do not believe retail prices for used vehicles will rise in tandem. Why? It's because there's not much room, particularly in late model segments, for retail prices to go. Depending on the specific model/segment, two to three-year-old vehicles remain priced close to comparable new vehicles.
The outlook has me concerned that as dealers ramp up to meet retail demand, they will face high wholesale prices with little or no margin in relation to retail prices. Last year, when wholesale values took off, retail prices could rise, too, because they hadn't hit what might be considered a natural ceiling (e.g., the price of the same/similar new vehicles).
The return of margin compression will likely be most profound for dealers in the second half of the current year, when we expect to see more new vehicles available at dealerships and higher interest rates. These factors will likely cause retail demand for used vehicles to soften, leaving dealers with what might be called "tough" inventory—cars purchased at high wholesale values, little retail margin and fewer potential buyers.
Given this outlook, my guidance to dealers is to remember the fundamentals of operating in a less-forgiving market—maintain a balance of your current stock to your rolling 30-day total of retail sales, keep a close eye on retail pricing recommendations and trends, and avoid the age-old temptation of believing that the car you love and paid up to acquire, and priced to make the money you believe you deserve, will deliver the results you expect.
The post Why Margin Compression May Return in Used Vehicles appeared first on Dale Pollak.