A Closer Look at an Uncertain, Unpredictable Used Vehicle Market
My phone's been buzzing off the hook in the past week as dealers are almost single-mindedly asking the same question: Where's the used vehicle market headed?
The calls and questions moved from sporadic to a seemingly steady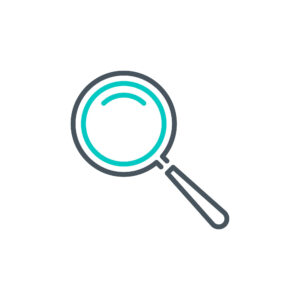 stream in the past week. Why? Well, the collapse of Silicon Valley Bank, and the shudders the bank's failure has sent through global banking, financial and regulatory circles stands as a primary catalyst.
But the interest in where the market's moving also owes to where we've been in used vehicles in recent weeks. Few expected the spring selling and tax refund season to arrive in January. Even fewer thought we'd see yet another period of wholesale value and retail price appreciation. The conditions caught some dealers, mainly those who were busy unloading or writing down inventory that hadn't sold in the final quarter of 2022, by surprise. Suddenly, they found themselves in the hunt to get more cars.
To me, the events we've been experiencing all point to what might be considered the new nature of today's used vehicle market: It's more uncertain, more volatile and less predictable than it's ever been. Further, there's little evidence to suggest that what any of us might consider more "normal" or stable market conditions will arrive anytime soon.
In fact, there are several signs that suggest more turbulence ahead. Cox Automotive chief economist Jonathan Smoke believes May 1 will be a turning point. By then, the IRS will have largely finished issuing tax refund checks, which will temper the wind that's behind recent retail demand. In addition, he believes uncertainty in the broader economy will cause some consumers to pause decisions to buy used vehicles.
The uncertainty extends to the Federal Reserve and their efforts to curb inflation. A week ago, many economists and financial analysts were all but certain we'd see another increase. The big question was whether we'd see a quarter- or half-point increase. Today, following the SVB-led disruption in the banking and finance sectors, it's anyone's guess what the Fed will decide to do.
My guidance to dealers in these more uncertain, more volatile and less predictable market conditions has two components.
The first is that they'll need to keep their inventories clean and lean as we head deeper into the spring. No one really knows if May 1 will prove to be a critical turning point, but I'm not privy to any signals that would suggest retail demand will gain strength in the weeks ahead. It seems to me that what we're witnessing amounts to a fair warning. If you're not maintaining a balance between your 30-day rolling total of retail sales right now, you'd best be looking to strike that balance very soon.
The second is that dealers should strongly consider rethinking how they manage their used vehicles. In the current market, market supply and demand dynamics are increasingly segment-specific, it no longer makes sense to effectively treat every car the same. There's too much volatility to give every fresh unit a sizable mark-up and then mark it down at regular seven-, 10- or 14-day intervals until it sells. If you follow this approach, and you've got too many cars in stock, you're headed for trouble.
That's why I've been advocating that dealers adopt a Variable Management strategy, where each car's investment value dictates how you treat it. If you know a car's risky, you price it to sell quickly on Day 1. If you know a car's got significant gross opportunity, you price it to achieve its potential while paying close attention to how changing market conditions may affect its potential and signal the need for a price change.
So far, the Variable Management strategy, and ProfitTime GPS solution we built to support it, seems to be helping dealers navigate today's more uncertain and volatile market. The data science that drives the solution's investment value rankings for each vehicle, and the appraising and pricing recommendations it assigns to each vehicle, is proving to be a source of clarity and confidence for dealers who use it—a sharp contrast to the doubt I'm sensing among other dealers about what whatever's coming next in used cars.
The post A Closer Look at an Uncertain, Unpredictable Used Vehicle Market appeared first on Dale Pollak.