A Rosier View of A Recession, Plus a Moment of Used Vehicle Opportunity
If you follow the news and related commentary on social media, you may well be thinking that the United States is heading toward a recession, if we're not already in the initial stages of one.
I've heard similar sentiments in my conversations with dealers and,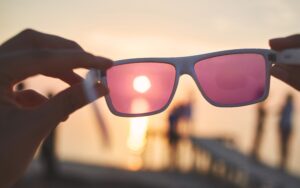 over the Fourth of July weekend, with an extended group of family and friends. It seems the level of concern and worry about a recession depends on the individual, and how they view the world.
But there's one person for whom I hold a great deal of respect who doesn't believe current indicators suggest that the overall economy, and specifically the used car business, is clearly destined for a recession. The person is Cox Automotive chief economist Jonathan Smoke. This week, he shared a perspective on consumer spending, the economy and used vehicles that gave me, and others around the conference table, some comfort.
First, Smoke points to employment or, more specifically, the historically low rate of unemployment. Previous recessions were typically marked by significant increases in unemployment, a trend we're not seeing on a widespread basis. Job openings are at record highs, and layoffs at record lows—exactly the opposite of the employment conditions you'd expect in the face of a recession.
Second, consumer spending remains remarkably strong. True, some retail sectors appear to be suffering from diminished consumer spending. But overall spending remains robust across all sectors—another indicator that Smoke says doesn't fit classic recession-like conditions.
Third, used vehicles remains a place where consumers are spending their money. To be sure, used vehicle sales and profits are not as strong as they were this time last year. But, historically speaking, dealers are effectively selling similar volumes of used vehicles as they have in years prior to the onset of the 2020 COVID-19 pandemic.
Perhaps the wild card in Smoke's rosier view of the current economy is consumer sentiment—and how much it may decline as worries about an actual economic recession, and related headlines, trigger recession-like behavior, wherein consumer spending fades or falls more than expected.
Meanwhile, Smoke's view of the economy also allows for some of the volatility we've seen of late in the wholesale used vehicle market. Astute dealers and used vehicle managers have likely noticed that the wholesale values of two- and three-year-old vehicles sharply declined in the past two weeks—to the tune of roughly 1 percent each week at Manheim—compared to other age-based segments.
Is the volatility a sign of an imminent recession? Smoke and others, like me, don't think so. Rather, the volatility owes to rental car companies. Late last summer and fall, when rental car companies entered the wholesale market as buyers, they helped drive up prices for two and three-year-old vehicles. Today, as the rental companies discontinue and ease their wholesale purchases, the values of the two- and three-year-old vehicles are falling off more quickly than other vehicles.
Broadly speaking, such conditions amount to a segment-specific "correction" and it's one that either spells trouble, or opportunity, depending on the individual dealer.
The current situation's trouble for dealers with older-age inventory that hasn't moved. I'm seeing more dealers correctly realize that used vehicle values have begun to depreciate. They now recognize that vehicles they've had in inventory 30, 45 or 60 days have largely lost retail margin. Some dealers are cutting retail prices to move this inventory; others are sending it to auction. Gross profits for these dealers probably won't look as good in July as it has in previous months.
At the same time, dealers like the used vehicle manager at a Midwest Buick-GMC store are enjoying an opportunity the current moment offers. The dealers have what I'd consider "clean" inventories that aren't bogged by an out-size share of older-age units. Such dealers are looking for, and finding, "arbitrage" moments at auctions.
"I bought two really right today, probably from guys who have been sitting on them and needed to get out," the manager says. "I think we'll see more of the same the next couple weeks. There are going to be guys who are concerned about their inventory, and I'm going to be there with an open checkbook."
vAuto Performance Consultant Scott Sadler, who works with Stockwave dealers, confirms the opportunistic moment. Each week, he tracks wholesale supplies and sales efficiency at auctions across the country. He's now seeing something that hasn't manifested in the wholesale market in months—vehicles with significant spreads between their Manheim purchase prices and rBook values in vAuto.
"What I am seeing is less competition at the sale, and a lot of hesitation in the bidding on the block," Sadler says. "There's opportunity happening in the wholesale market right now if you're looking for it. The key is you've got to be looking for it and, when you see it, to respond right away before the opportunity passes through the retail market."
The statement speaks to the more-normal used vehicle market conditions we'll likely see in the months ahead—where opportunity and risk go hand in hand, and neither should be taken for granted.
The post A Rosier View of A Recession, Plus a Moment of Used Vehicle Opportunity appeared first on Dale Pollak.