See What
Repairing your recon
Can do for your profits.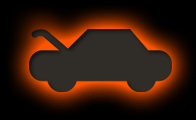 Get your recon right with vAuto's iRecon.
vAuto's reconditioning solution, iRecon, improves your time-to-market by helping you identify — and avoid — costly delays in your reconditioning process.
Building a more efficient process with iRecon can help increase your ROI. Use the calculator below to see how much additional profit you could expect each month.

Start with this:
End up with this:
0
More selling days per vehicle
0
Additional monthly turns
$0
Additional monthly profit
$0
Additional annual profit
Want to chat with an expert immediately?
Call 877-995-6634