NADA 2020: A Pause While Packing For Las Vegas
While preparing to head to Las Vegas for the annual National Automobile Dealers Association (NADA) convention, I read an item that gave me pause.
The item arrived in my news feed this morning, in the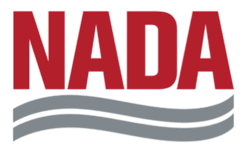 lead paragraph of an AutoRemarketing story about recent auction activity:
"While it still might be a mixed bag for some dealerships on the retail front as we approach the midpoint of February, Black Book already is seeing managers pad their inventories to be ready when customer activities warm up like the thermometer reading."
The item underscores a tendency and tradition among dealers to size up their inventories in anticipation of retail sales they believe will occur sometime soon their showrooms.
Such decisions fall in line with what has long been considered a best practice in the used car business: If you want to sell more, you need to stock more.
The piece gave me pause because one of my primary messages for dealers going to this year's NADA convention is that the "stock more to sell more strategy" doesn't work in today's market.
This message is based on a discovery I write about in my latest book, Gross Deception: A Tale of Shifting Markets, Shrinking Margins and the New Truth of Used Vehicle Profitability, which we're officially releasing at NADA.
The discovery is that, in the spring of 2016, the used vehicle market placed changed. A team of vAuto data scientists and I found that vehicles were losing their net profit and return on investment (ROI) potential a lot faster than they had in the past.
For example, vehicles that once made a positive contribution to the used vehicle department's bottom line after 60 days in inventory were not resulting in retail net losses. Our work found that, thanks to a confluence of market forces, the viable retail timeline for a vehicle to deliver a positive net profit return had shrunk to 30 days or less for most vehicles.
The book details how this new truth of used vehicle profitability creates a dangerous, net profit-draining situation when dealers stock up today to sell more tomorrow. Think about it: If you bring another 25 to 30 vehicles into your inventory in anticipation of retail sales that may or may not arrive in the next 30 to 60 days, what are the chances those vehicles will deliver a satisfying net profit when you ink a deal with a customer?
The answer, I'm afraid, is slim to none.
I expect it'll be a difficult message for dealers to hear at NADA, especially when we know that, for a variety of reasons, many are coming to the convention carrying more inventory than their retail sales suggest they should.
But that's the big opportunity that this year's NADA convention presents.
The annual convention is always a chance for dealers to think critically about their businesses and find ways to make them better.
I'm excited to meet dealers on the NADA show floor (vAuto booth #2316C) and help them step past tradition-based best used vehicle management practices that have lost their utility and turn the page to a new chapter of more profitable, investment-minded used vehicle retailing.
See you in Las Vegas, and safe travels.
The post NADA 2020: A Pause While Packing For Las Vegas appeared first on Dale Pollak.